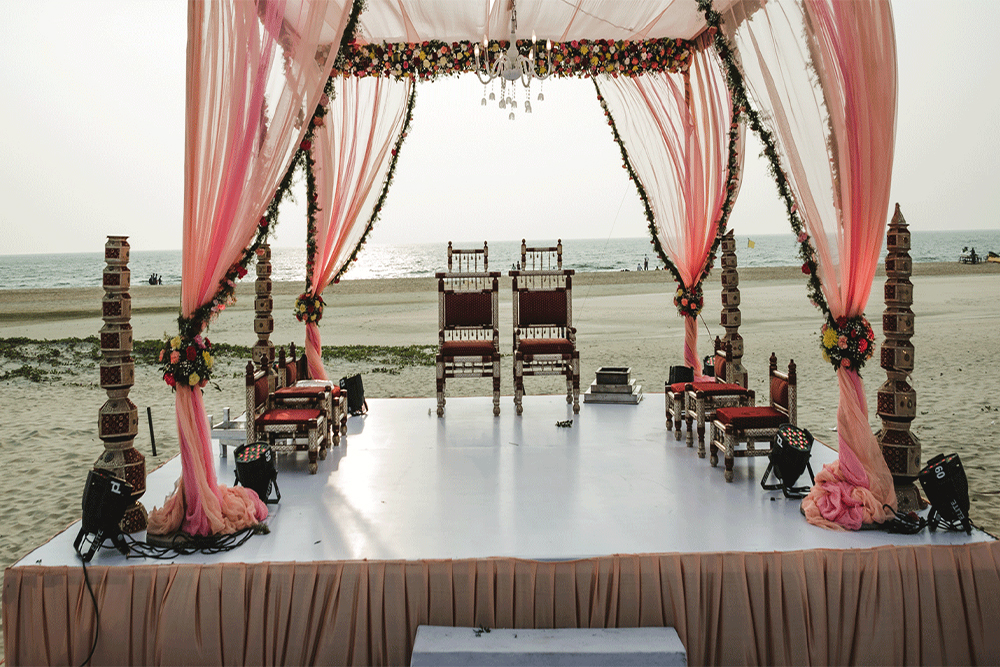 The Lalit, Goa is one another best Hotel Wedding Venues in Goa that offers a luxurious and lavish wedding experience to the bride and groom and the guests with its fully facilitated spacious suites, modern facilities, spa, bar & beverages, relaxing massage, sunken bar and fitness facilities.
So if you're looking for a hotel wedding destination in Goa, this can be your choice. KP Events can assist you in organizing your wedding event in The Lalit, Goa.
The LaLiT Golf & Spa Resort Goa is located on the Raj Baga beach in Canacona, Goa. It is surrounded by the Sahyadri mountain range, is located close to the Talpone river and offers a view of the Arabian sea. The resort has Baroque-Portuguese style architecture and landscaped gardens. The LaLiT Golf & Spa Resort Goa includes a double-tee 9-hole golf course. It operates 263 rooms and suites and offers over 32,000 square feet of conference and banqueting space. The resort offers recreational facilities for customers and includes a sports complex.