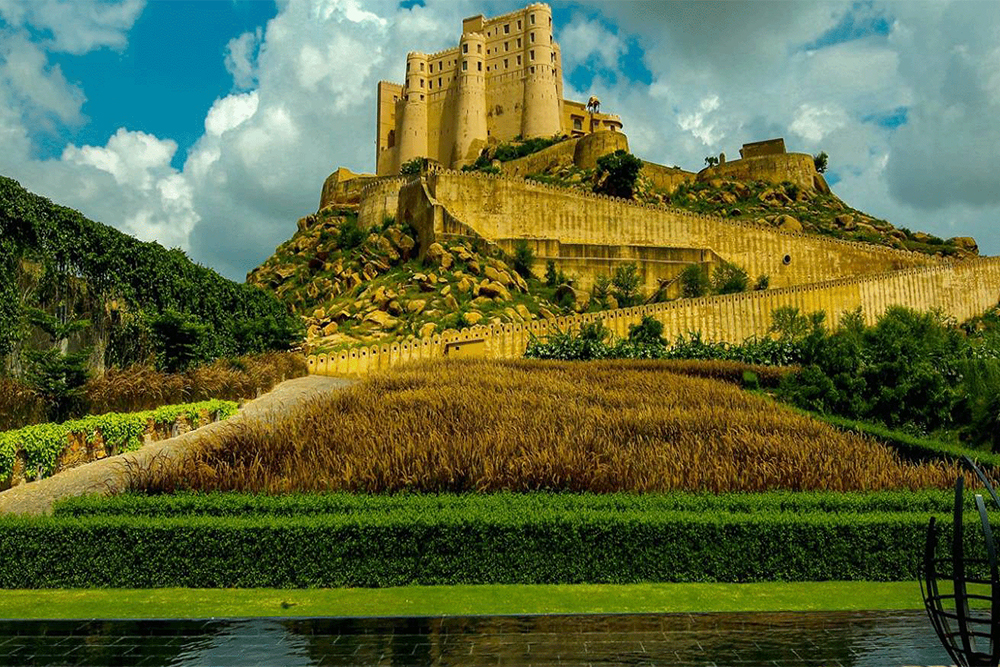 If you're looking for wedding venues in Jaipur and desire a royal wedding in a Fort-style hotel and your budget is very high then Alila Fort, Bishangarh might fit for you. The fort structure was built for battle and it was designed to be invincible, impregnable and uninviting which makes it one of the most magnificent, which has been turned into a luxurious hotel and open for the public. One can enjoy the amazing overview of the Aravalis mountain from the top of the fort.
Jaipur, Rajasthan has always been famous for its heritage hotels, royal Rajput tradition and hospitality, one can never ignore the regal appeal of the place while staying here. Raised over the amazing Aravalli Mountain, The Alila Palace offers the scenic view of the hills of the desert that are breathtakingly beautiful, which also makes for a splendid spot to get married.
Alila Fort Bishangarh captivates guests by giving them an entrancing perspective on "Rangeelo Rajasthan". The stronghold has praising history and comprises of marble floors and stone dividers. Alila Fort is more than 230 years old and is one of the spots which is currently perfectly changed into a retreat and can give you a ruler like inclination.
Facilities and Capacity
Alila Fort Bishangarh can accommodate a strength of 170 people at maximum in its venue space and provide you with splendid features of the hotels which add to the elegance and opulence of the hotel. Alila Fort Bishangarh is appropriate to get married as you can host pre-wedding, wedding and residential wedding ceremonies at the place. They have all the facilities like a lawn and banquet space, lighting and power backup, a bridal room, and much more that you can make use of.
The amazing hotel offers Heritage Rooms, Royal Suites, Grand Suites & Regal Suites.
No of Rooms – 49