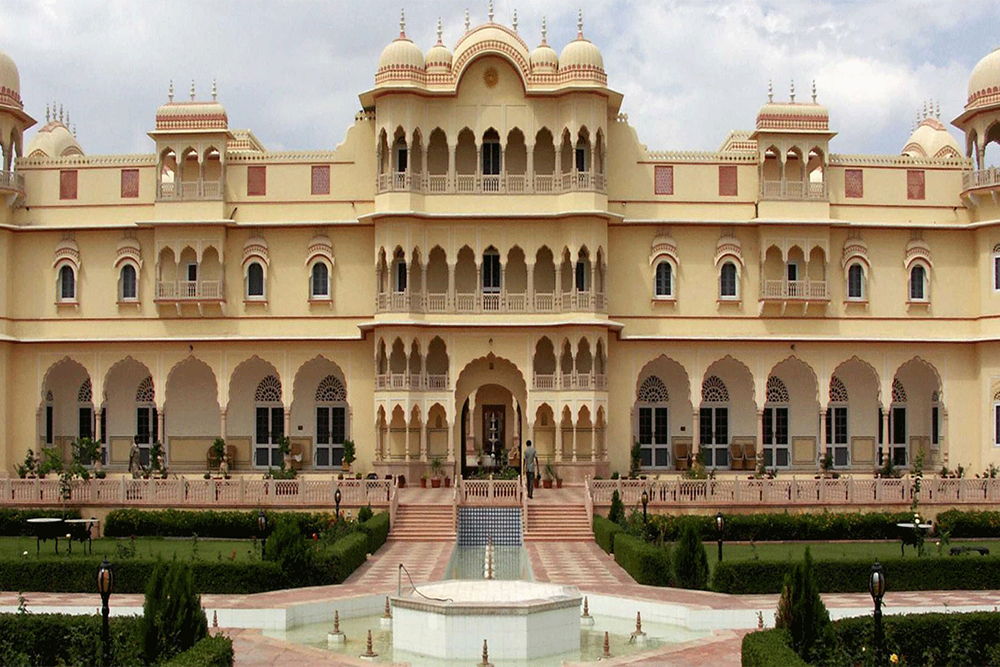 Let us make your dream of royal wedding come true at one of the famous palace, Chomu Palace in Jaipur which is a 300-year-old elegant fortified palace hotel and one of the places to visit in Rajasthan.
Jaipur is rapidly growing as couple's favorite wedding destination with its eternal beauty, royal architecture, heritage buildings, hotels, resorts, Rajput tradition and culture, and grand wedding venue and a destination wedding in Jaipur's Chomu Palace is nothing less than an unforgettable royal affair
Located near the Garh Ganesh Temple, Chomu palace was once a residence of kings of Jaipur and Royal families, which has now been turned into a heritage luxury hotel that offers a great venue to host pre-wedding function, the royal wedding in Jaipur, post-wedding, reception.
The palace has its history and impeccable infrastructure & royal architecture that will add to your wedding and make it feel like a royal wedding.
Chomu Palace Hotel has multiple venues to offer including sprawling lawns that are amidst lush greenery which will refresh your senses, banquet halls that are well-suited for having a small and medium-sized functions, where one can host all their nuptial events, from cocktail parties to gala reception dinners; all in luxury and splendor.
It has an inviting ambiance which makes everyone feel welcomed. Luxurious, extravagant and whatnot, Chomu Palace Hotel, Jaipur is an ideal destination for your grand wedding.The property is easily accessible for everyone to reach there.