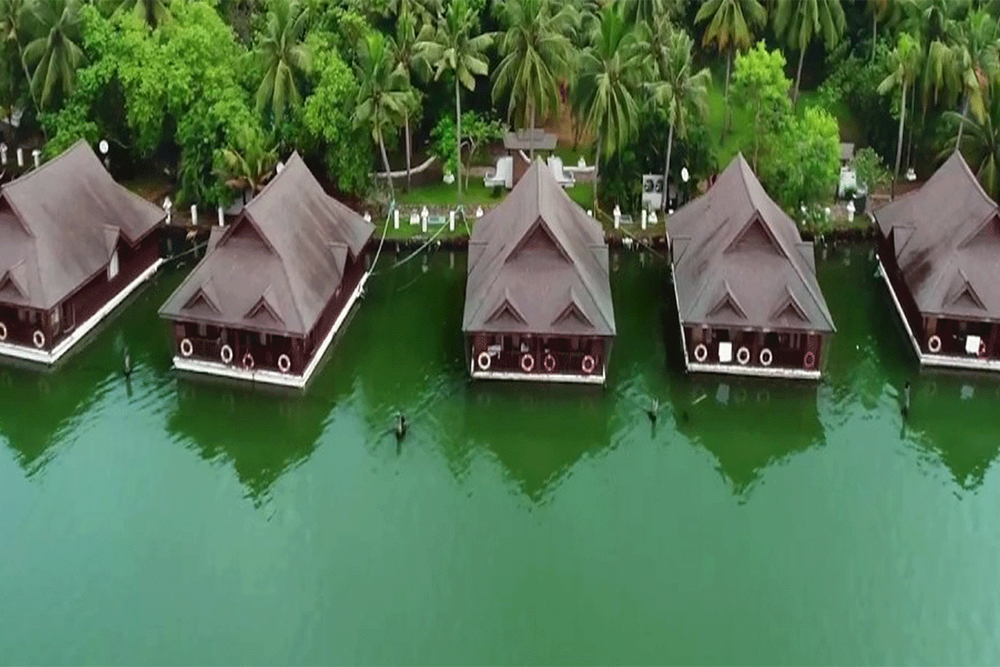 If you're planning a wedding at Ashtamudi lake in Kerala then Club Mahindra can be an option for you.
Club Mahindra Ashtamudi Kerala Located in the lush district of Kollam. Club Mahindra Ashtamudi resort's Floating cottages lull you to sleep. Stay in floating cottages in Ashtamudi Lake for a magnificent view from the window that opens up to the blue waters from every cottage.
No other resort can beat the beauty of Club Mahindra Ashtamudi.