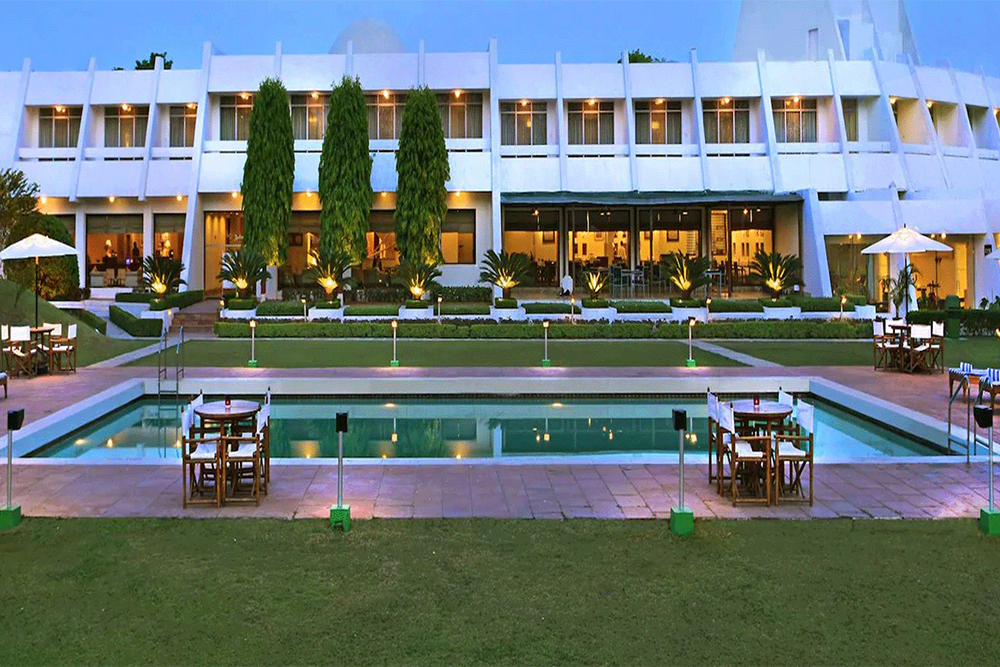 The Radisson Hotel Jass is an ideal place to host destination weddings in the home of temples of love, Khajuraho. Situated within five kilometers of the Khajuraho Civil Aerodrome airport (HJR) makes it convenient for everyone to reach easily, though you have the option to choose transport services as well offered by the hotel.
Panna National Park, famous for its tigers and the impressive Pandav Falls, is less than an hour away. So your wedding becomes a mini getaway for your guests when you host it at the Hotel Radisson Jass, Khajuraho. With their impressive services and warmth, your event is sure to be a memorable one.
The hotel has 86 luxurious rooms with well-known hospitality services & world-class comforts, you get an option to choose from 3 rooms categories, deluxe room, deluxe suite and business class.
Radisson Khajuraho Hotel has blended the traditional hospitality with modern-day grandeur. It feels proud for providing top-notch accommodation in Khajuraho, just four kilometers from the UNESCO World Heritage Site-Khajuraho Temple Complex.
Hotel Radisson Jass is an ideal place to host a destination wedding ceremony in Khajuraho with its auspicious lawn areas as well as banquet halls that can be utilized for hosting various wedding ceremonies and functions like Mehendi, Haldi, sangeet, engagement ceremony, wedding reception, DJ night party and many more.
This hotel is equipped with many in-house facilities and has it all to make your wedding ceremony awesome and memorable and our professional team is very well experienced to take all the responsibilities on our shoulders to give you a hassle-free and amazing wedding ceremony experience.