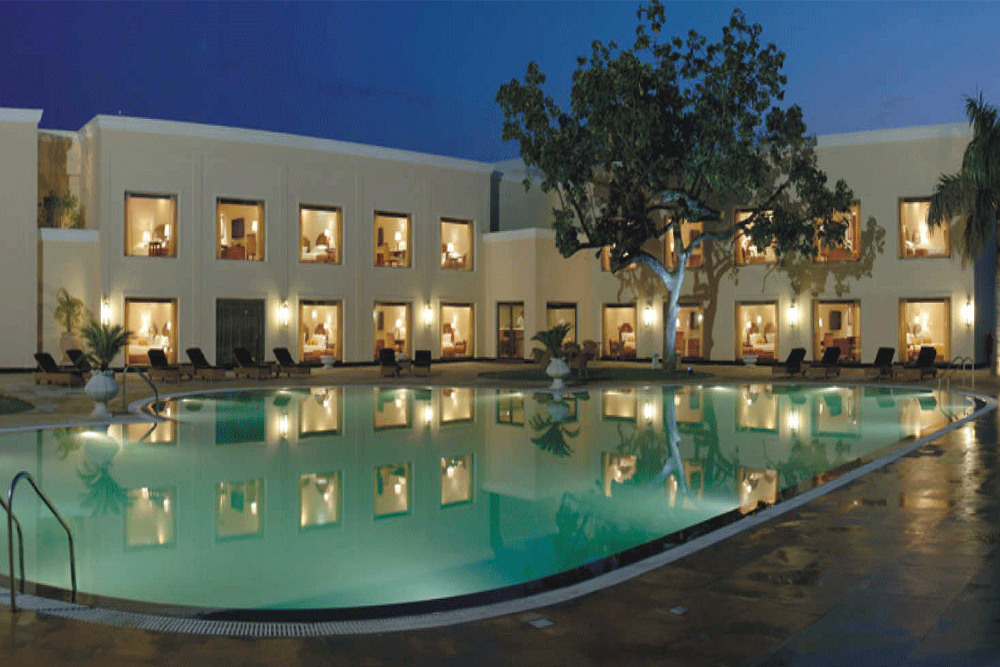 Weddings are the most special moment in everyone's life and everyone wants to enjoy it completely without getting involved in the management and all other things about the wedding, then we're there for you. KP Events & Entertainment has been organizing weddings for the last 8 years successfully and we've proved ourselves as the best wedding planner in Khajuraho.
Let us give you a blissful wedding experience in The Lalit hotel, in the city of temples of love, Khajuraho.
The celestial temples of Khajuraho, known for their erotic sculptures, are considered to be a commemoration of the wedding of Lord Shiva & Parvati. These famed temples form the perfect backdrop for your regal wedding celebrations in the beautifully landscaped gardens.