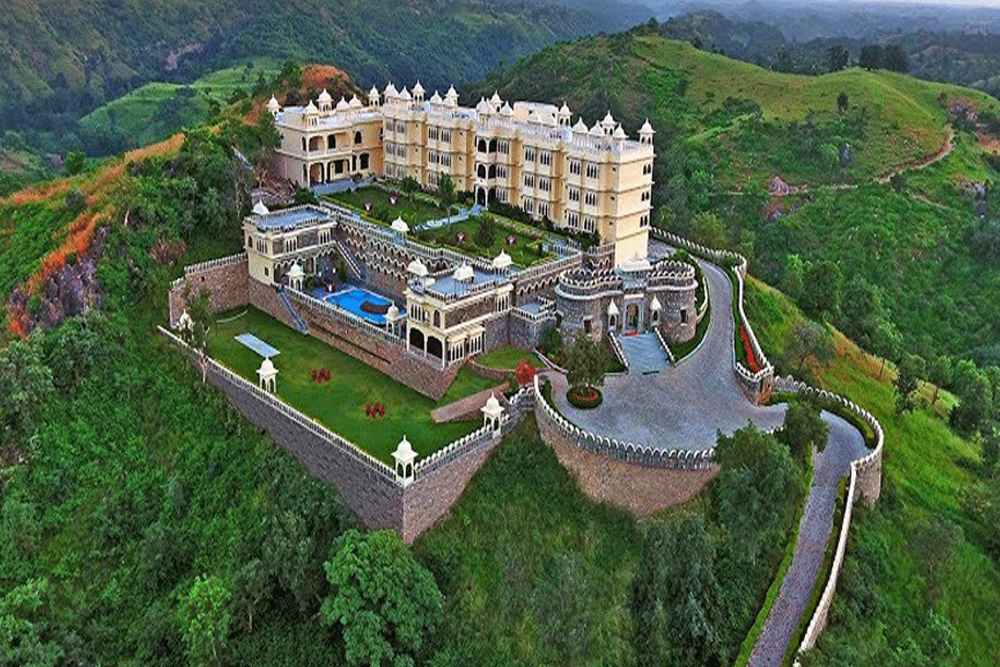 Sitting atop at over 3,600 Ft. above sea level, Kumbhalgarh rises gracefully in the face of the sky, the highest point in Mewar. Looking down upon the fortifications of Kumbhalgarh you can see the exemplar of aristocratic masonry of the encircling outer wall that snakes around guarding the Kumbhalgarh fort through 36 km. It is billed as the second-largest wall after the Great Wall of China. Best Wedding Planner, Decorator, Kumbha Bagh, Kumbhalgarh, India
Filled with a ruggedness that calls for the legends of Maharana Pratap Singh, Kumbhalgarh with its tales and magnificence has a resort, an epitome of royalty with all contemporary amenities- The Kumbhalgarh Safari Camp by Trulyy India, a resort that celebrates your emotions and happiness vividly.
Built with precision on a Hill Slope with a stunning view of the lake, surrounded by the wilderness of nature, the Kumbhalgarh Safari Camp is the ideal base to rejuvenate and indulge in adventurous as well as leisure activities.