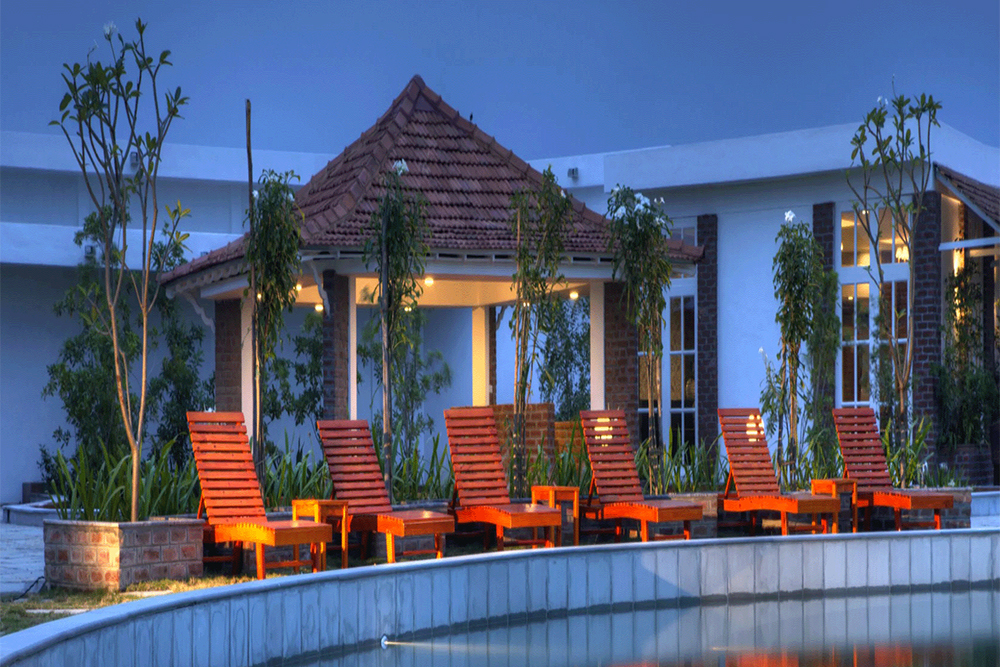 If you're searching for wedding venues in the South and experience the beach wedding then this place may be the perfect choice for you.
Being one of the most popular tourist destinations in India, Pondicherry is also known as The French Riviera of the East. Le Pondy is a premium leisure resort beautifully lounged at an estuary between Chunnambar River and the Bay of Bengal in Pondicherry. It celebrates Pondicherry in all its true sense – the spirit, the architecture and the revelry.
The guests can enjoy the surrounding gardens and the sea view from the rooms of the hotel.
KP Events is one of the leading wedding planners in India and has organized weddings in Pondicherry with the professional team of wedding planners so you can rely on us for the best wedding ceremony in Pondicherry.