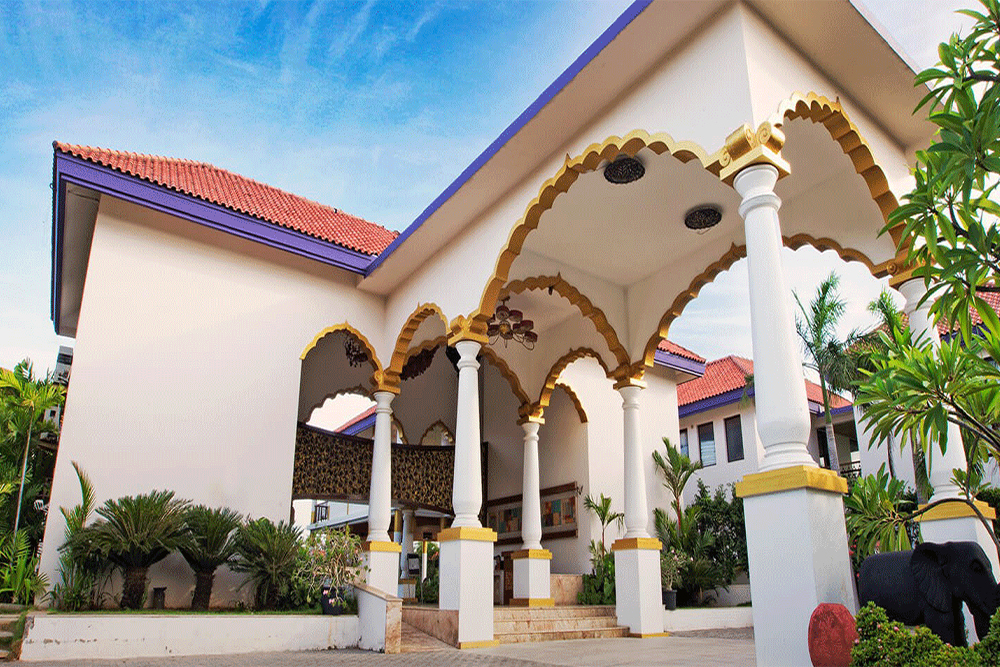 As the best wedding organizers in India, we can guarantee you that when couples connect with us for arranging their fantasy wedding, Pondicherry has certainly been a most loved wedding scene goal for some. 
The Windflower Resort and Spa is a 4-star resort with backwaters on one side and the heavenly Bay of Bengal on the other, making it one of the most pleasant wedding destinations on the east shoreline of India. It is just 12 km away from Pondicherry Airport, which implies it will take you just thirty minutes to arrive at the retreat. French design graces the outside of the retreat while the rooms and manors are styled in present-day contemporary. 
The retreat offers an enormous assortment of foods including South Indian, Chinese, North Indian, European, and grill. It has two open-air scenes, one assembly hall, and 51 rooms and suites, which you can book completely for facilitating your wedding service.