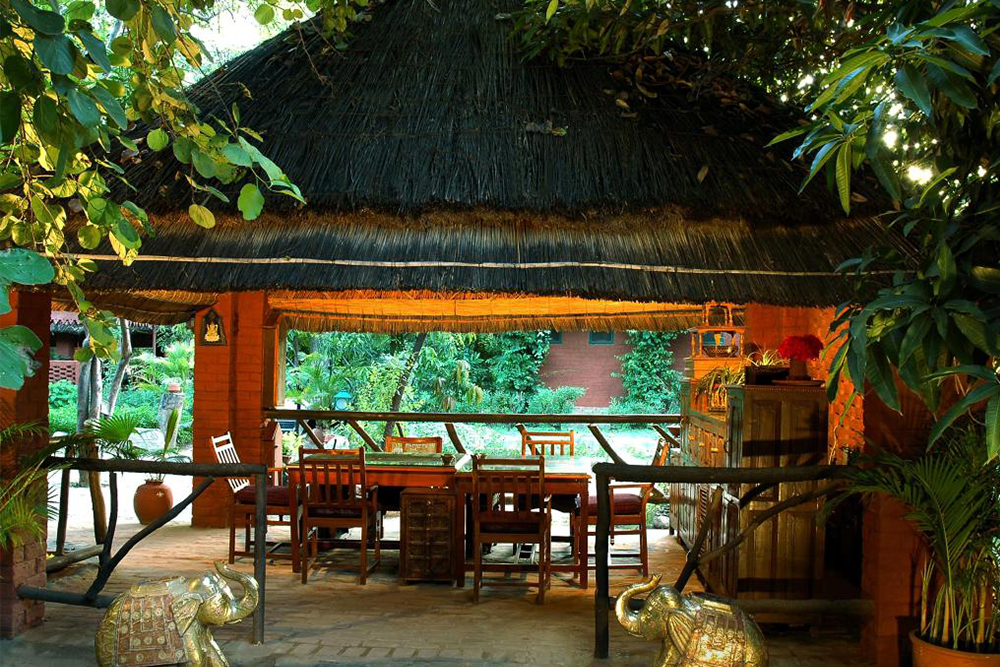 The Maharani Bagh, Queen's Garden, was gifted to his Maharani by Maharaja Takhat Singh of Jodhpur in the 19th Century. Beautifully located at the foot of the thickly forested Aravalli Hills that divided the former kingdoms of Jodhpur and Udaipur, Maharani Bagh remains essentially a fruit orchard. Acres and acres of mango, lime, pomegranate… give way to clusters of lovely little cottages and intimate gardens in full bloom. There is a machaan with a spectacular view of the hills and the central dining area is a charming "village" courtyard complete with thatched roofs and delicious Rajasthani cuisine.
There are sixteen air-conditioned rooms, and with most of them on a twin plan in a "cottage", Maharani Bagh is an idyllic family retreat, as indeed it remains for the Royal Family of Jodhpur. Some of the rooms look on to the swimming pool and the badminton and tennis courts are a short walk away.
The hills and forests around the royal estate abound with wild-life. Wild-Boar, Sambhar and the Sloth Bear are commonly sighted and the fortunate may get a glimpse of the elusive Leopard.