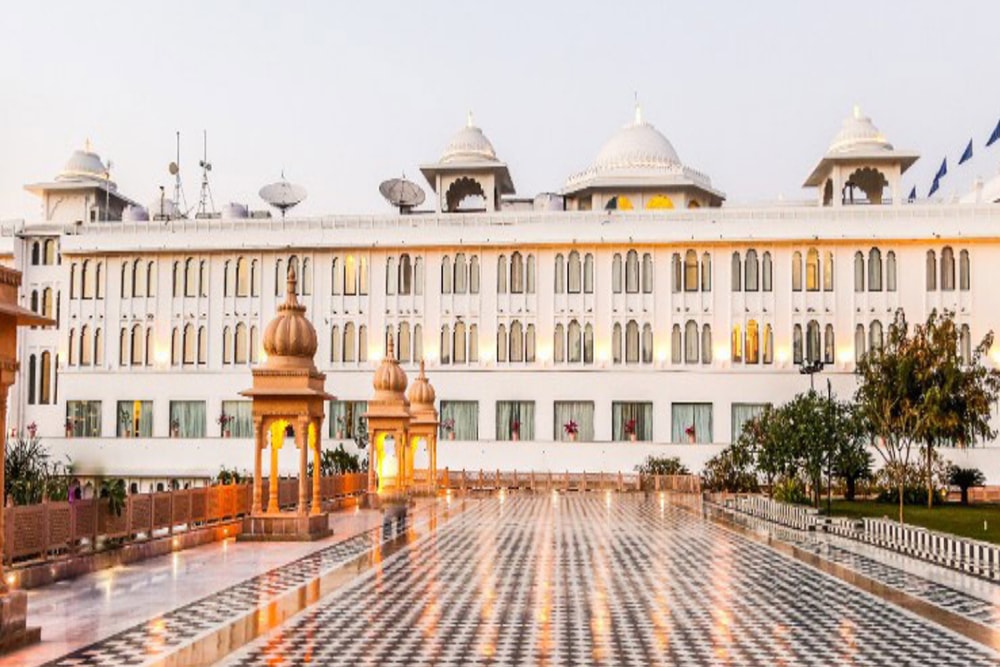 Radisson Blu is one of the best 5-star luxury resorts and also recognized by name of the Shelton Udaipur. It is located near Fateh Sagar Lake which is the best destination you have every dream for your wedding ceremony. The hotel is 3 km far away from the main city. Udaipur is the destination which doesn't need any description it is a world-famous destination for wedding and The Radisson Blu is one of the venues that adds a magical vibe to your special day and make it memorable for your guests and loved ones.
The Radisson Blu has 240 rooms, the biggest banquet space in Udaipur, 3 lush gardens, 600 square meters of meeting space, a luxury spa, and 4 top-most quality restaurants and bars.
The hotel has a luxurious indoor setting and outdoor, it faces Fateh Sagar lake which adds a romantic backdrop.
Wedding at Udaipur is the best choice to have a big fat wedding, many business tycoons and celebrity have planned their wedding here and that are listed in top weddings.
When you plan to fulfill your dream of having a destination wedding at Radisson Blu Udaipur Resort & Spa, do it with an experienced wedding planner to make it memorable.
When you hire someone professional for your wedding planning they help you with all the aspects of your celebration. So, if you are looking immensely experienced and professional wedding planner in Udaipur, KP Events & Entertainment is here to end your search. Along with flawless wedding planning service, KP Events & Entertainment offers Decor, Entertainment, catering, Logistics, Hospitality, and photography.