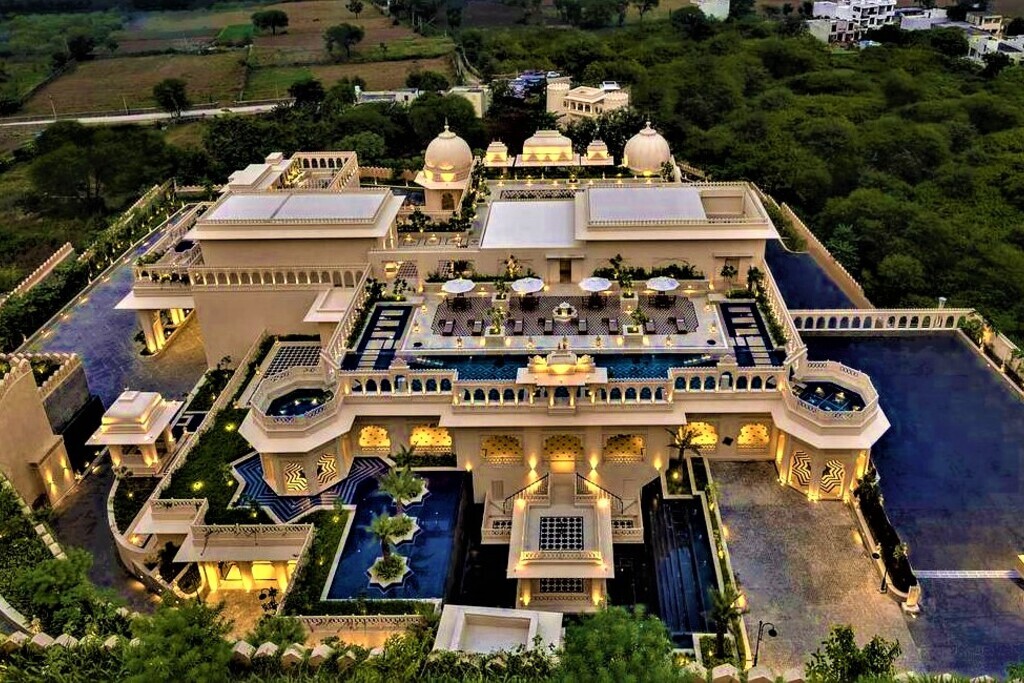 Fresh, spirited and youthful, Lemon Tree Hotels (LTH) is India's largest chain in the mid-priced hotel's sector which started with its first hotel with 49 rooms in May 2004 and operates 77 hotels in 45 destinations with 7,800 rooms and over 8,000 employees (As in November 2019).
This award-winning hotel, Lemon Tree Resort is one of the best venues for a destination wedding in Udaipur which offers you the most contemporary venue for weddings, conferences and other events, with a total area of 5 acres of the undulating hilltop. This venue features everything you need and is accompanied by an energetic and cheery team at your service to ensure your ideas get a fresh makeover. This resort is one of the best upscale hotels in Udaipur.
These resorts offer a unique recreational experience to guests looking to rejuvenate and explore around, while still echoing the freshness, quirkiness and energy of the Lemon Tree brand.
The hotel offers one of the best wedding venues in Udaipur with its grand courtyards, terraced gardens, and richly gilded interiors & exterior architecture.
Being the best wedding planner in Udaipur, KP Events recommends this spot for its sustainability initiatives.
The spacious interiors at Lemon Tree Premier take the zing up a notch. This chain of upper midscale business and leisure hotels elevates the Lemon Tree experience while retaining the same freshness, quirkiness, and energy that Lemon Tree is well known for.
The Lemon Tree Hotel in Udaipur will infuse the rich cultural heritage of Rajasthan in the ceremonies.
Lemon Tree Premier pampers the upbeat traveler with its modern services, premium in-room amenities, award-winning restaurants, and fun experiences.
Lemon Tree Hotel in Udaipur offers 139 rooms.
Plan your wedding at such an exotic location with an experienced wedding planner in Udaipur – KP Events