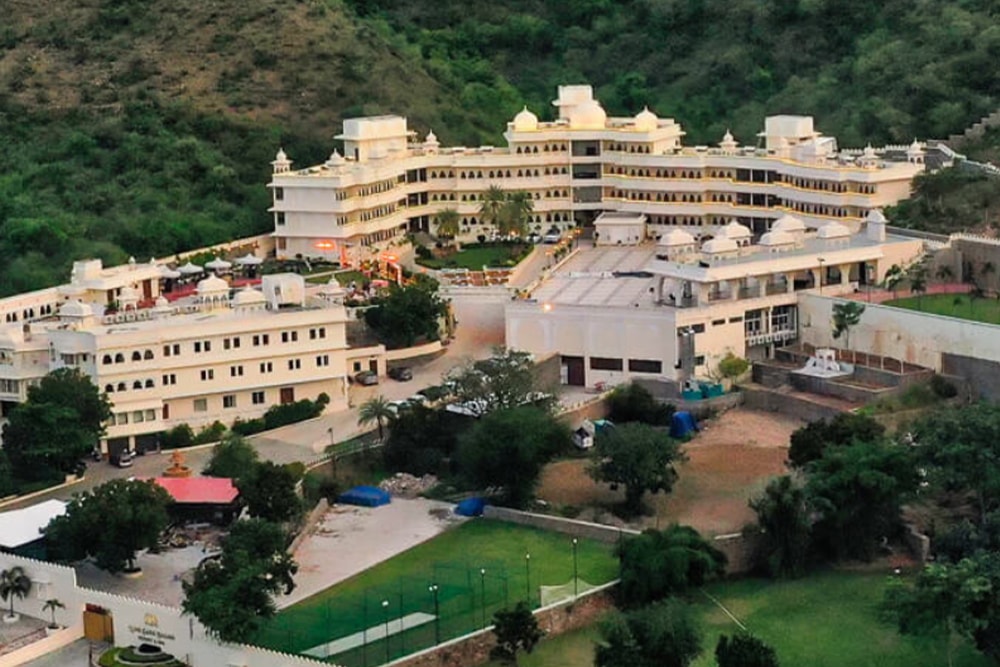 Labh Garh Palace wrapped by the captivating and picturesque slopes of the Aravalli hills it is situated in the lower regions of the historic 'Cheerwa Ghats'. The resort is a combination of modern facilities and traditional Indian hospitality. Labh Garh Palace has a capacity of 1500 guests. Make the most of our different services like the porch and the garden, swimming pools, gym and spa, sports club, and parlor. Relish your taste buds at our mainland eatery and experience bona fide Rajasthani flavors at our Rajasthani restaurant. The Resort has 28 Guest rooms offer enhancements, for example, a level screen TV, cooling, and a minibar, and visitors can go online with complimentary wireless internet offered by the inn.
If you dreamt of having a royal wedding like king and queen then Labh Garh Palace is the perfect destination wedding venue.
The opulence of the Palace and the royal amenities come together to turn your dream of a luxury wedding into reality.
The venue plays a major part in your wedding ceremony and Labh Garh Palace has Dabar Hall that make your wedding a memorable affair. And they offer a poolside wedding as well.
To make your wedding flawless and hassle-free you need a helping hand of an experienced wedding planner which makes all effort to fulfill all your aspects from your special day.
KP Events & Entertainment – A destination wedding planner in Udaipur can help you to make your nuptial day exotic. We offer decor, entertainment, catering, photography, logistics, and hospitality.