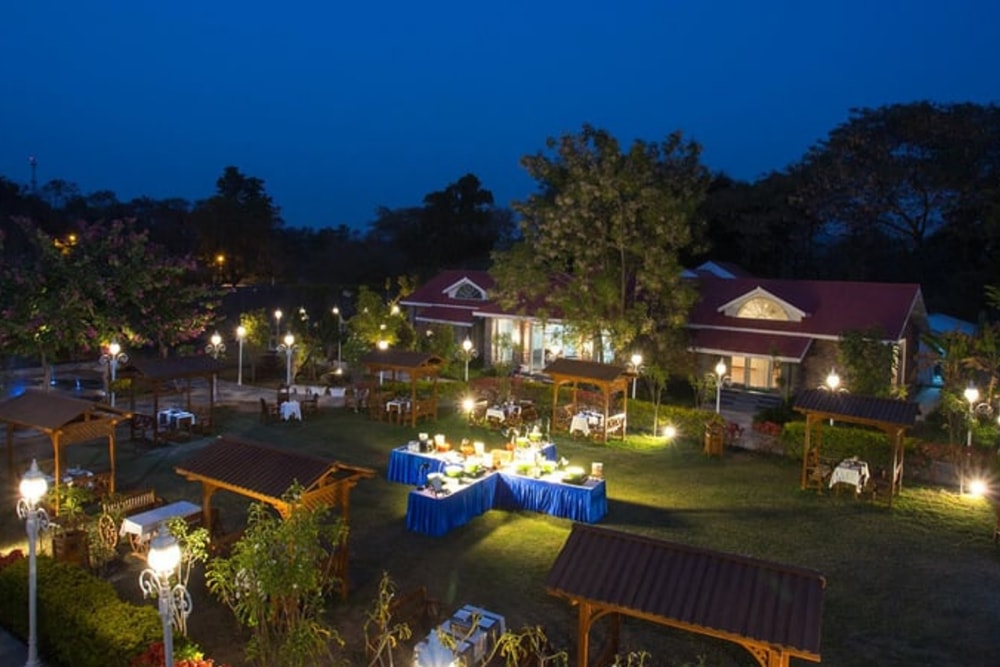 Park Exotica Club Spa and Resort is a hotel that has a peaceful environment which is sure to make one pleased by simply being there. Park Exotica Club Spa and Resort is located in Udaipur, Rajasthan. The group works agreeably in coordination to accomplish the objective of giving a noteworthy service of accommodation and administration to their visitors. Park Exotica a nature lover's delight, to give you a most comprehensive environmental and cultural experience. The hotel is encircled by mountains in a tranquil area, away from the clamor and traffic. Visitors can appreciate the location café. They have enrolled decorators and have in-house DJs too.
Park Exotic is an incomparable escapade if you love history, modern-day comfort, and delightful food. Explore the thrill and excitement of a boat ride at the lakeside. Camel and Jeep Rides are generally led in the region. The Spa gives you the advantage of individual space and agelessness to treat your faculties, alleviate your body, and revitalize your soul. The Resort has an Indoor Seating Hall can accommodate up to 80 guests and 150 floating capacity, Outdoor Lawn can seat 600 guests and floating capacity of 2000, Outdoor garden can seat 200 guests and 300 floating capacity, and Outdoor RJ 27 can seat 120 guests and 200 floating capacity.
Let's plan your wedding with KP Events & Entertainment – a wedding planner in Udaipur to make your dream come true.