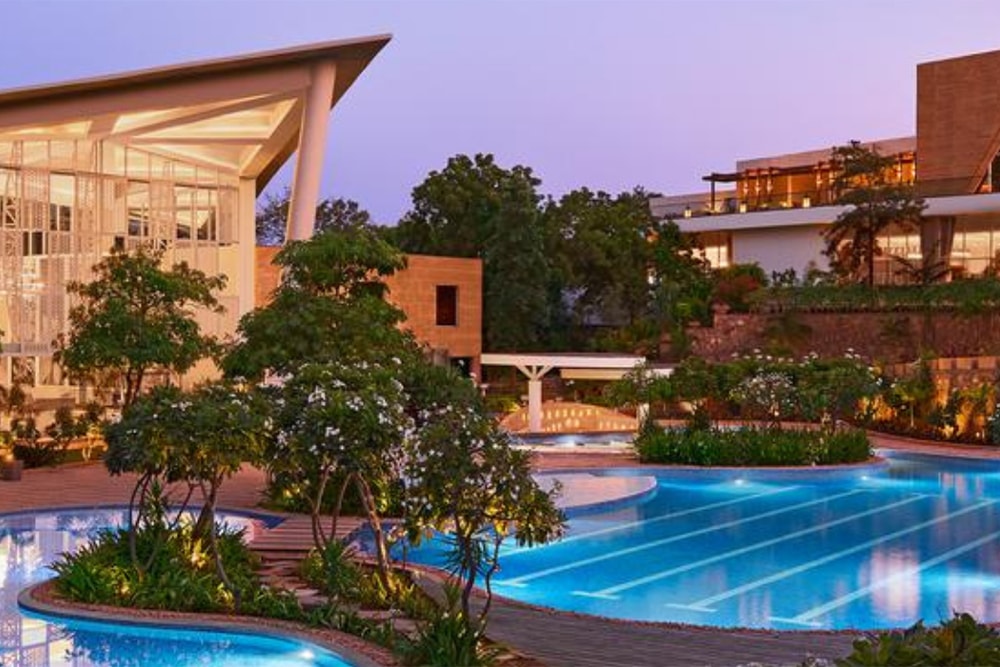 Udaipur is a popular destination for a royal wedding. This location has several venues to have your big fat wedding in an exotic way. And The Taj Aravali Resort & Spa is one of the prime locations at Udaipur and The Taj Hotel chain doesn't need an introduction. It stands on 27 acres of land at the base of the stunning Aravali mountain range. The hotel gets motivation from the roaming tents of Rajasthan which radiates a real culture of the region.
The hotel has a capacity of 92 rooms which are divided into 5 different categories. It has an all-day diner – Tire, a pure vegetarian restro – Javitri, an alfresco grill – Ridgeview, and an outstanding bar – Odeyfore lounge. The hotel also has a swimming pool, gardens, 34 seaters movie theatre, and a JIVA Spa.
The prominence of Taj hotels has consistently been high as caters to is customer's needs in whichever way possible and offers them the most exotic wedding experience.
Give our group of a wedding planner in Udaipur mastermind a fantastic Taj Aravali Resort wedding for you. Encircled by the beautiful Aravali Hills, mouth-watering cuisine, and a class apart hospitality, it is each bride or groom-to-be's idyllic scene for her or his marriage at an exotic location. Despite the fact that there are numerous hotels and resorts to choose from in Udaipur, Taj has kept up its own position. Although even with advance booking, it is extremely hard to track down accessibility in this hotel, we assist you with overseeing it without any problem!