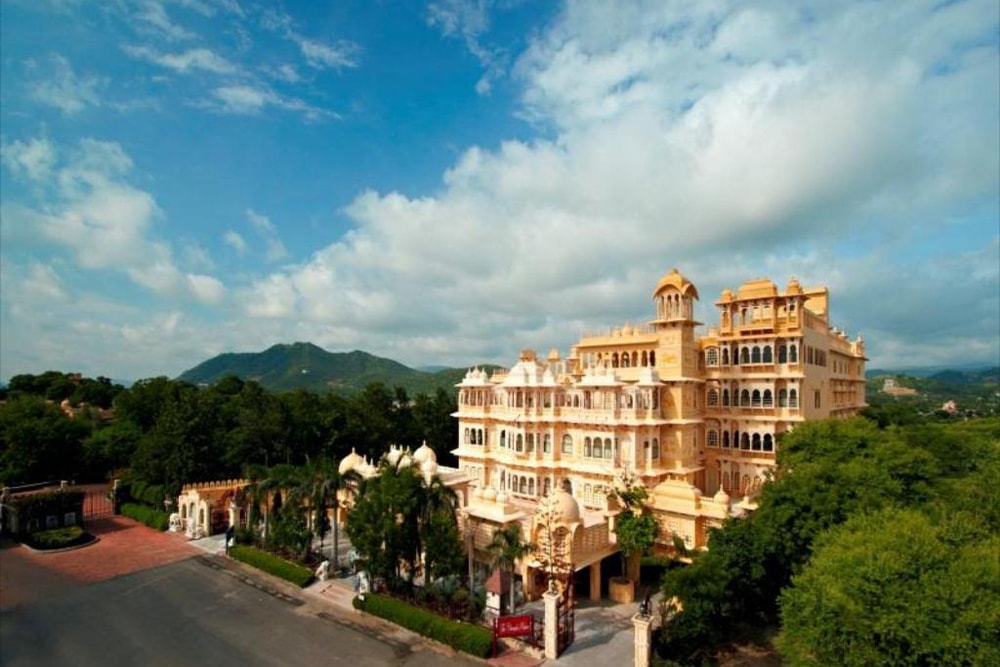 Feel no less than royalty on your most auspicious day and make it awesome at the Chunda Palace Hotel which is a dream wedding destination for many couples.
Chunda Palace is a great wedding venue for those who want to experience a luxurious wedding with the touch of great heritage architecture by overlooking the Lake Pichola with a shimmering view of the attractive Palace of the King of Mewar and Jag Mandir.
Chunda Palace has become a premium wedding venue in Udaipur which reminds the rich heritage of the Rajput era like any Rajasthani Palace by its rich exterior embellished with royal carvings to the grand Rajasthani architecture throughout the interiors of the palace.
The paintings & artwork on Walls and Roofs of the Frescoes of Mandawa region and have been done by the local artists with a lot of intricacies which makes this interior unique & beautiful.
This grand haveli is situated next to Oberoi Udai Vilas with green surroundings all over it and has almost 50 luxurious rooms including suites at 3 levels with the capacity of 200-250 guests seated, an indoor hall & outdoor space, rooftop swimming pool the Chunda Palace hotel has that all to amaze your guests by the elegant guest rooms, esteemed restaurants, banquet halls, wedding lawns, pools and lots of activities and luxurious rooms.
The Chunda Palace is inside 6 km from the railway station and the city area. Udaipur Airport is 27 km from the hotel.
Let us make your wedding ceremony hassle-free and plan a wedding at Chunda Palace in Udaipur with an experienced wedding planner in Udaipur – KP Events.